Getting to Know Ann (and Cliff)
On Wednesday, 11/14 I took the train to Bridgend. It's difficult to take good photos from a moving train, but I keep trying.
Ann picked me up at train station. We then drove to The Water Mill Pub where Cliff met us for lunch. After a very good sandwich and ale for all, Cliff returned home and Ann drove me around to see more lovely sights. The Price's have a baby who can't be left alone for very long. His name is Ben and he is a beautiful, 7 months old, liver and white, British Springer Spaniel.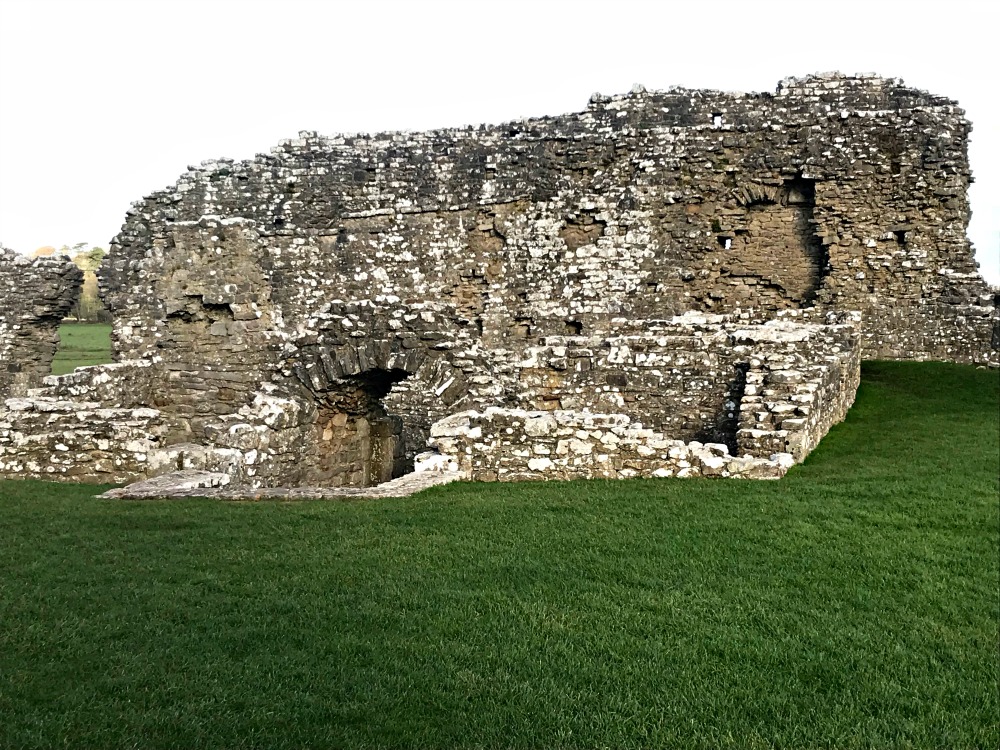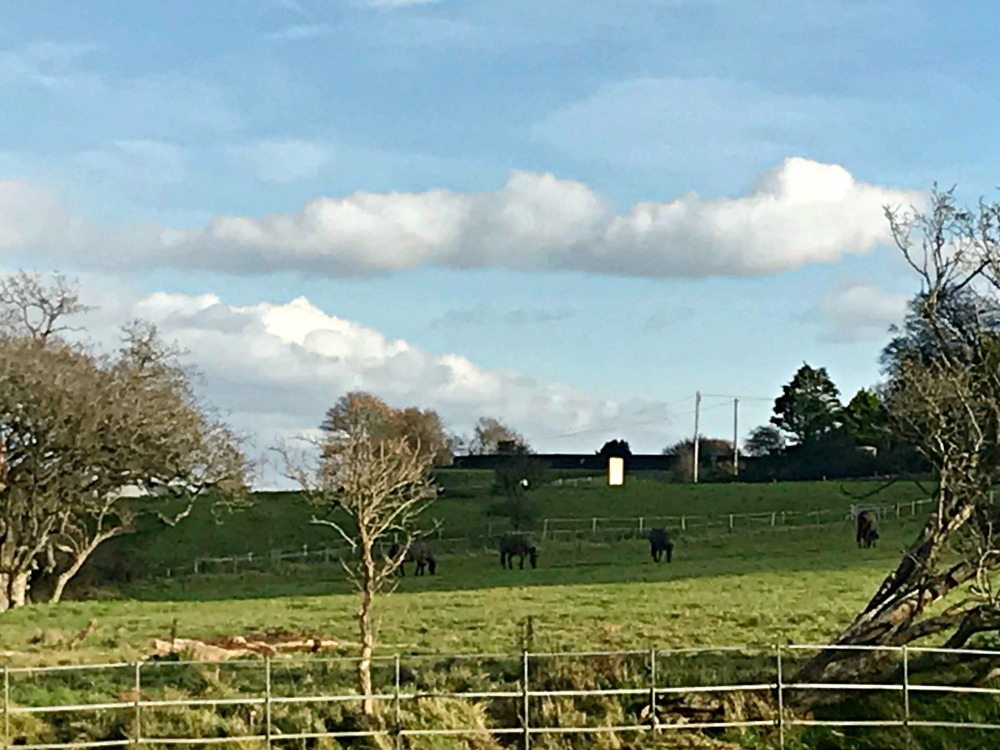 Just down the road from the castle is Christine's home of many years ago, which fronts onto the river that runs past Ogmore Castle. Lots of gorse in bloom. The ever appreciated pubs, The Swan and Lamb and Flag.