Morning drive to Radicofani with Maria
First six and last 5 photos taken from the front seat of a Fiat.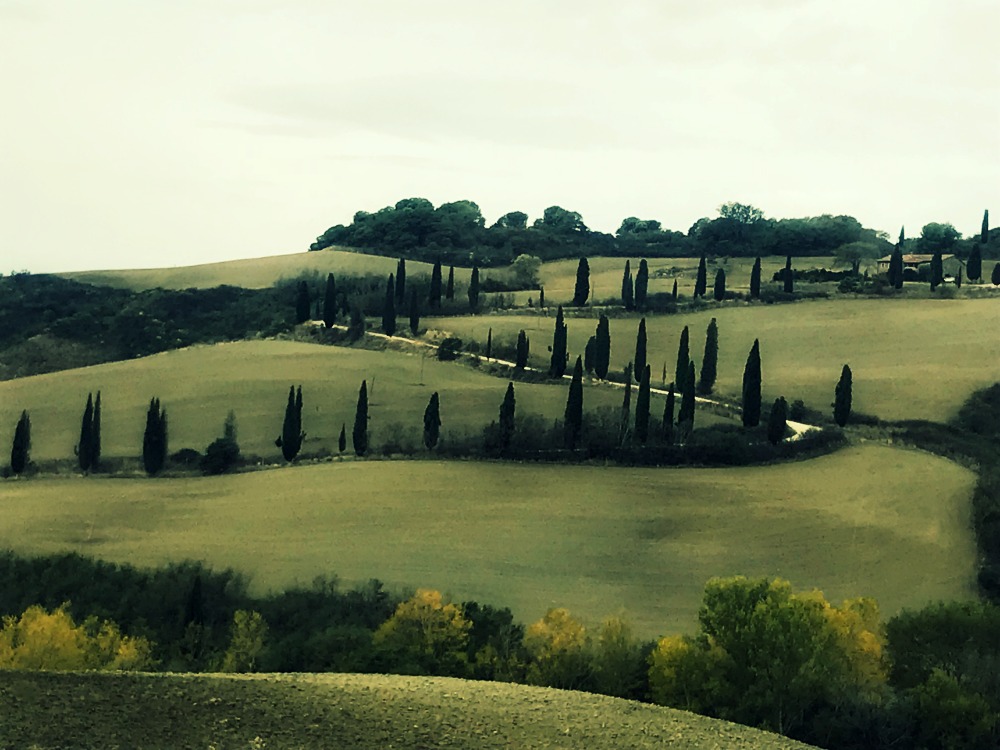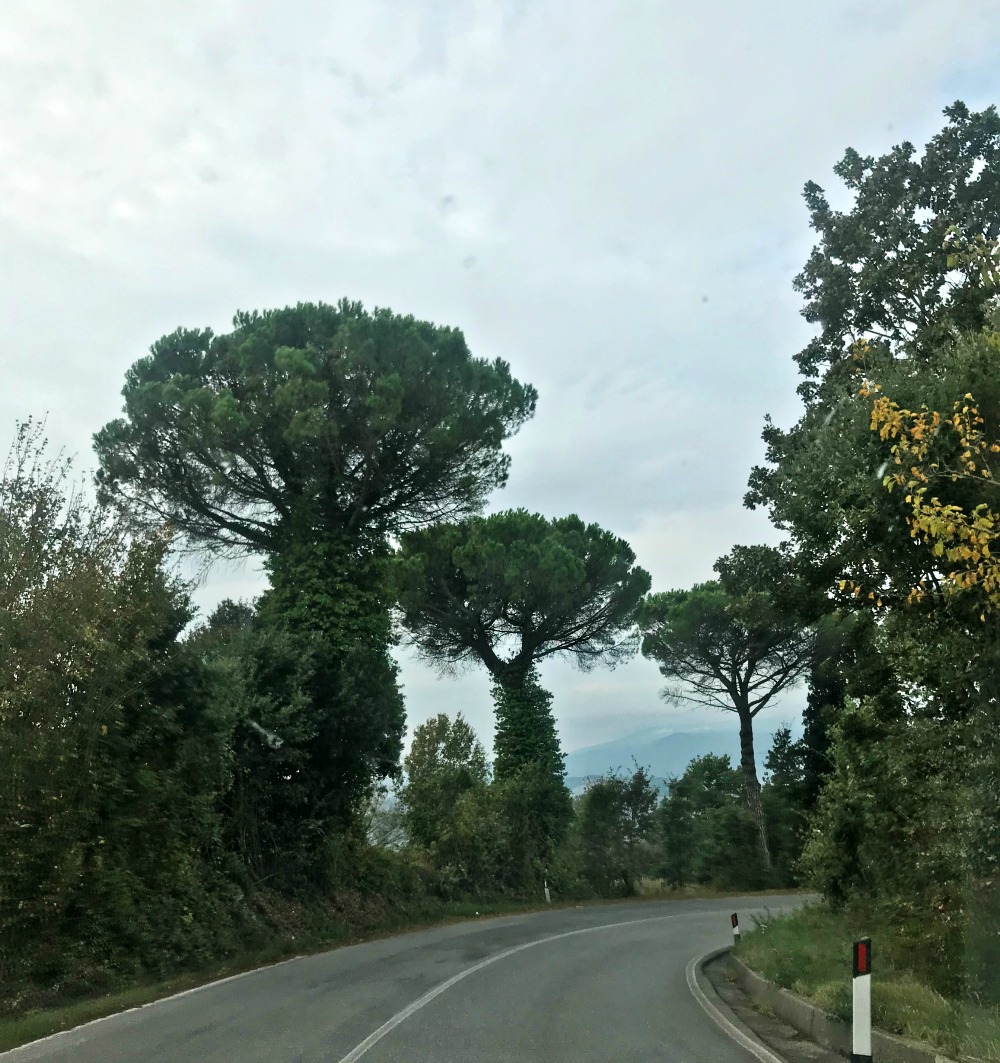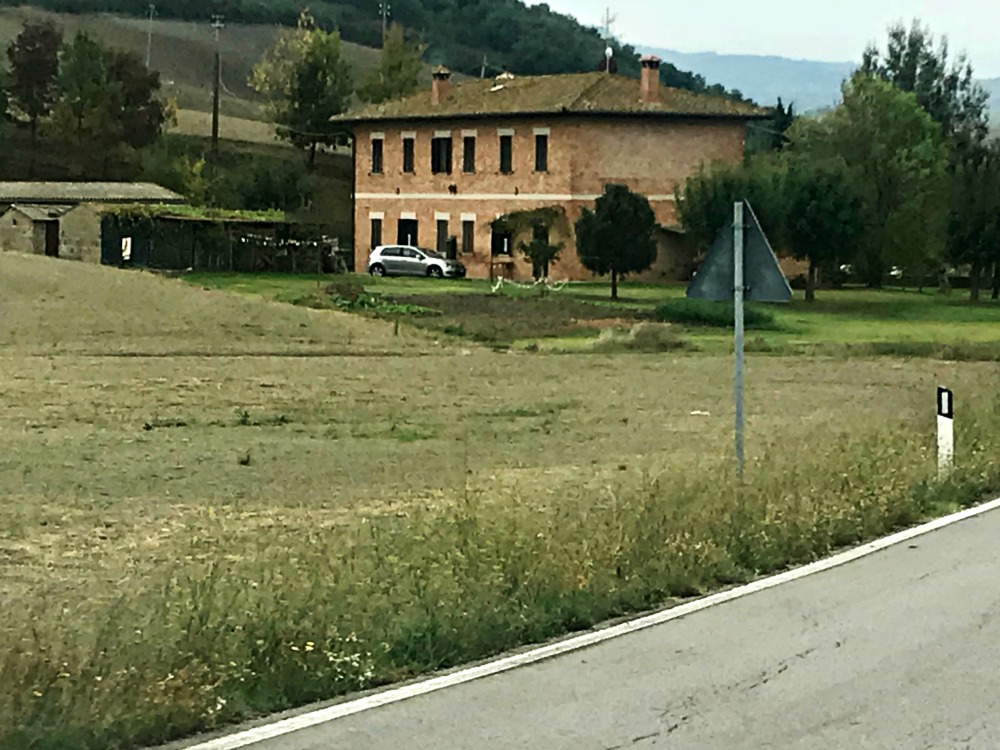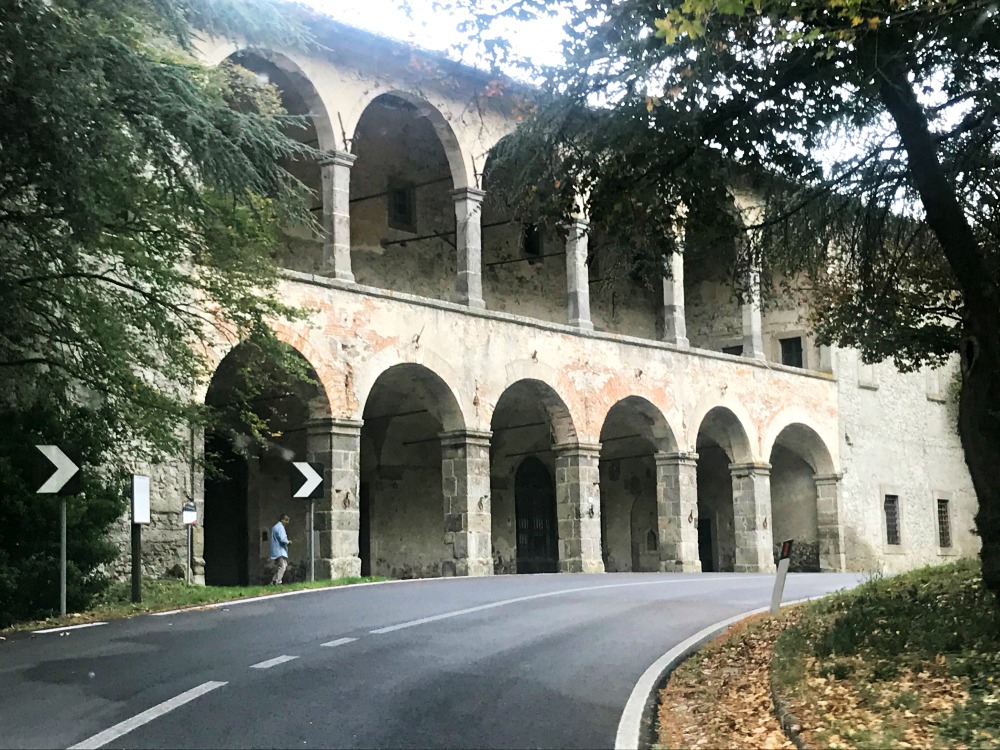 We started the walk up to the castle but made it only about half-way up before I requested we head back down into the town. It's a beautiful village that on Wednesday morning in mid-October was quieter than a church mouse. It's remote in the mountains, and while it gets tourist in summer, not so much in mid-week in fall.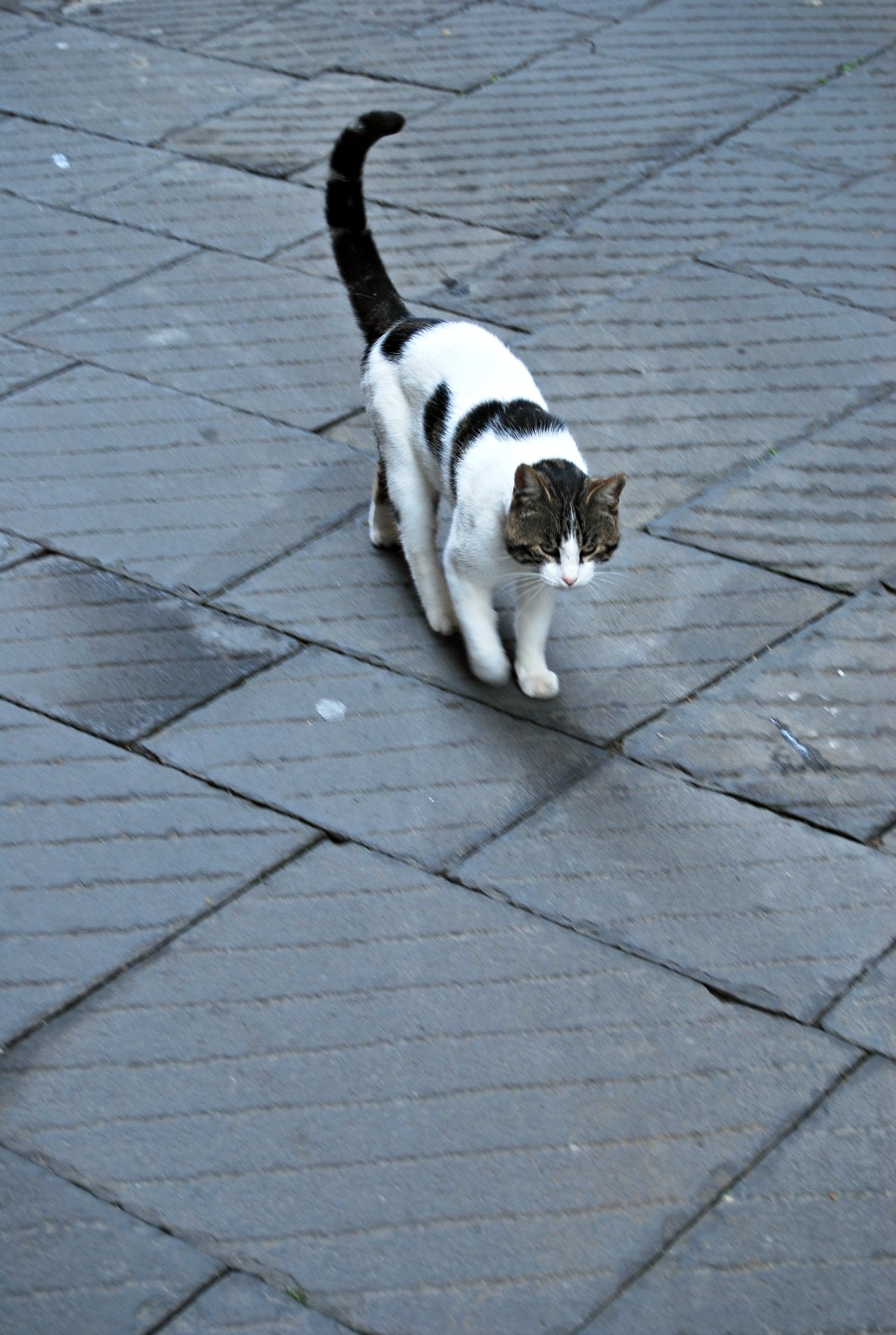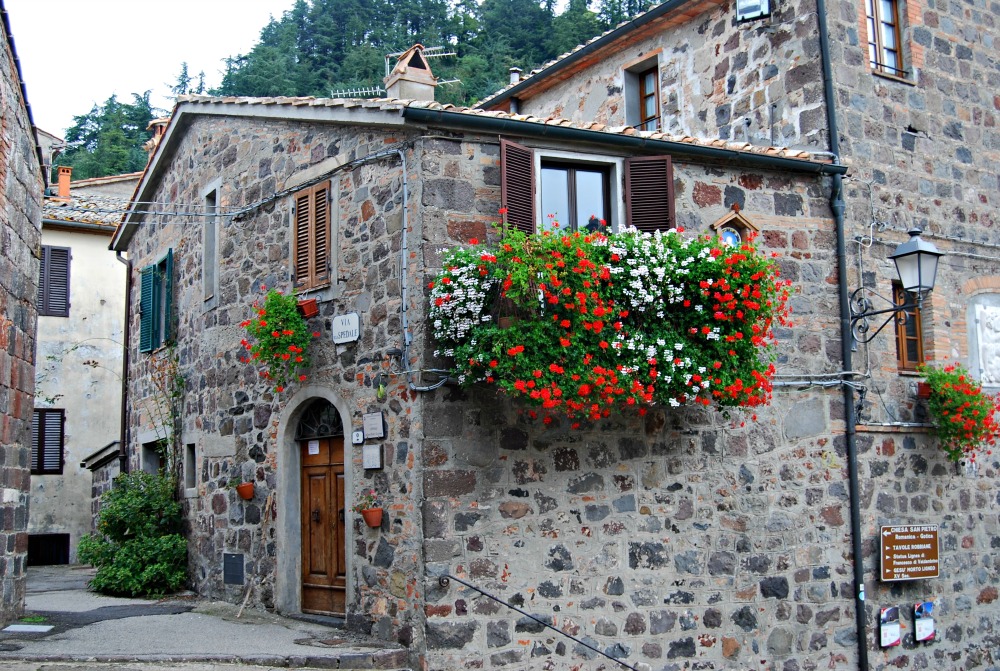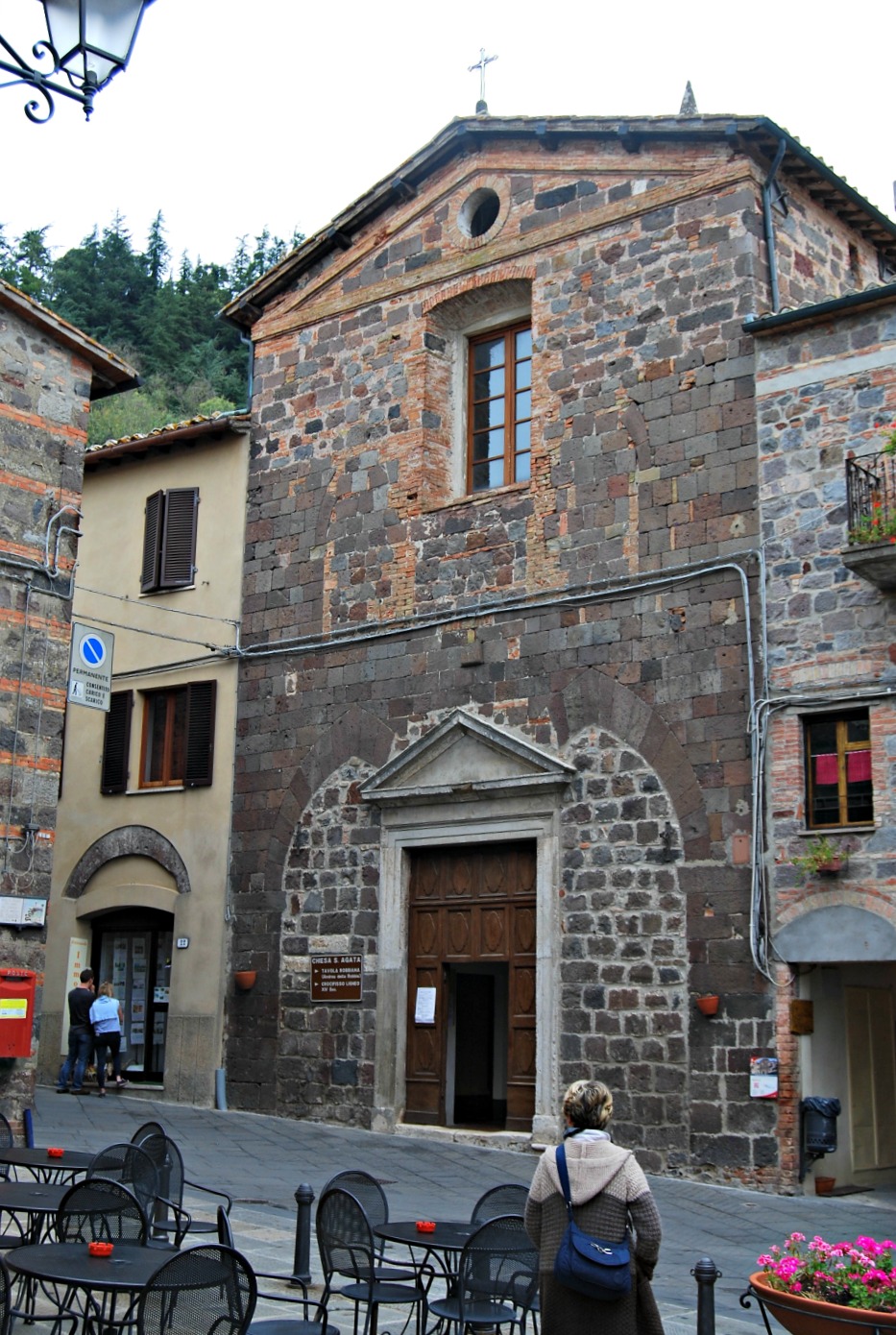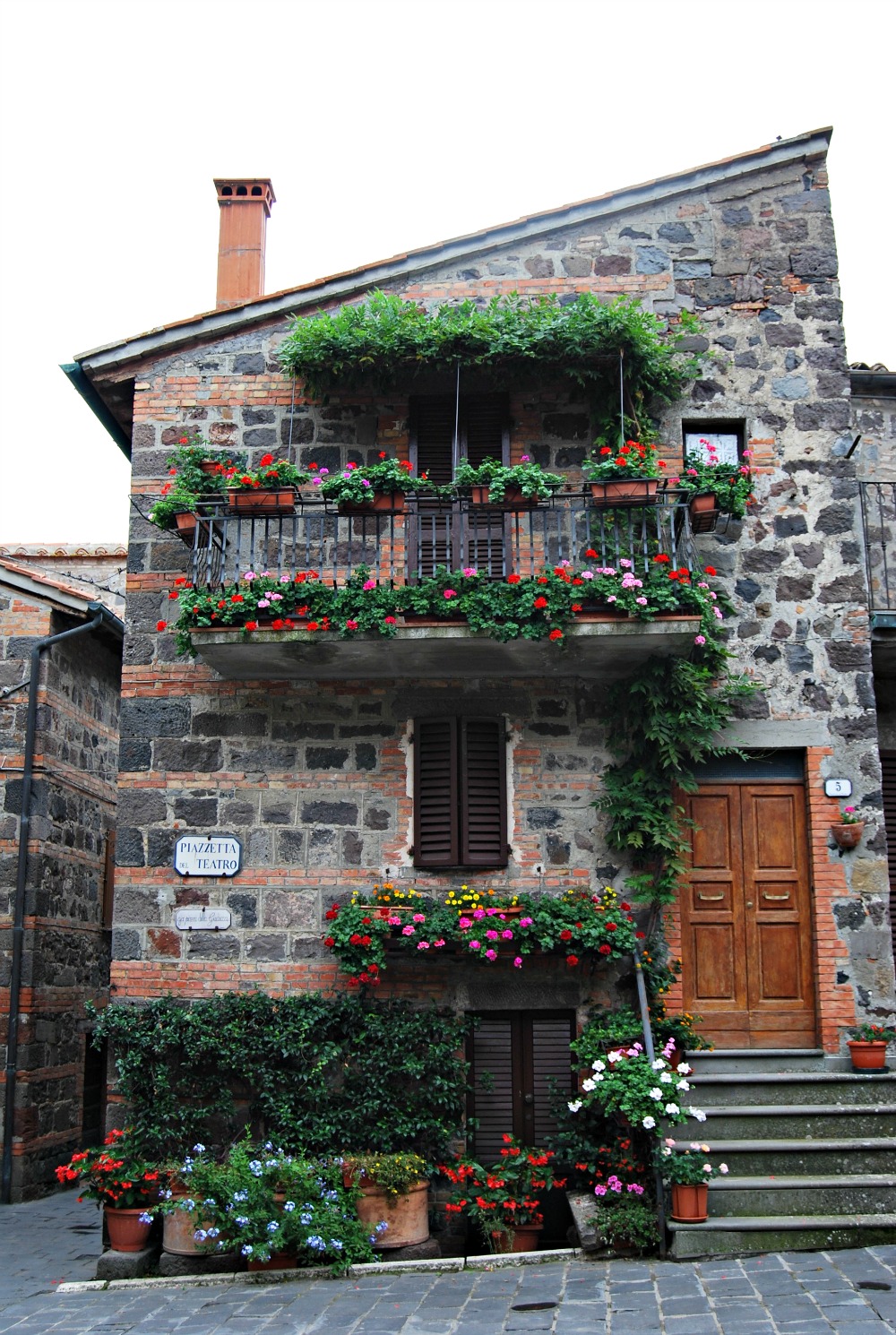 Maria wanted to buy a 'passport' while we were in Radicofani for a friend, but since nothing was open, including the tourist office, she was unable, until she saw a priest and asked him about it. He took off down the street to get one for her and when he returned with it, he invited us into San Pietro Church for a tour, including a 'concert' so we could appreciate the acoustics. The church has some beautiful delle Robbia's and other art. The priest used a flashlight to point out things in the painting, including "Jesus in blue jeans".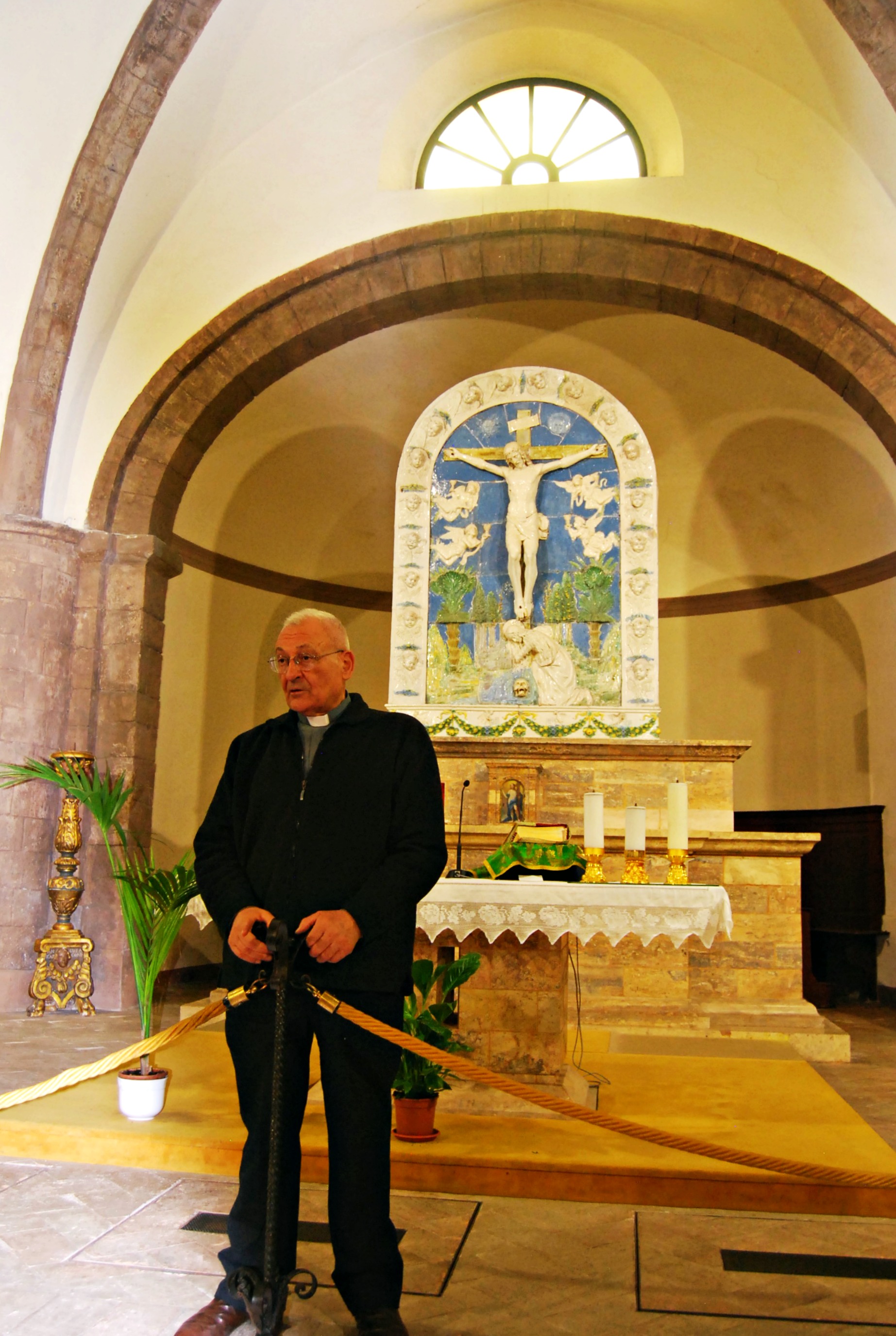 Gardens created by the Mason's with mystery pyramids.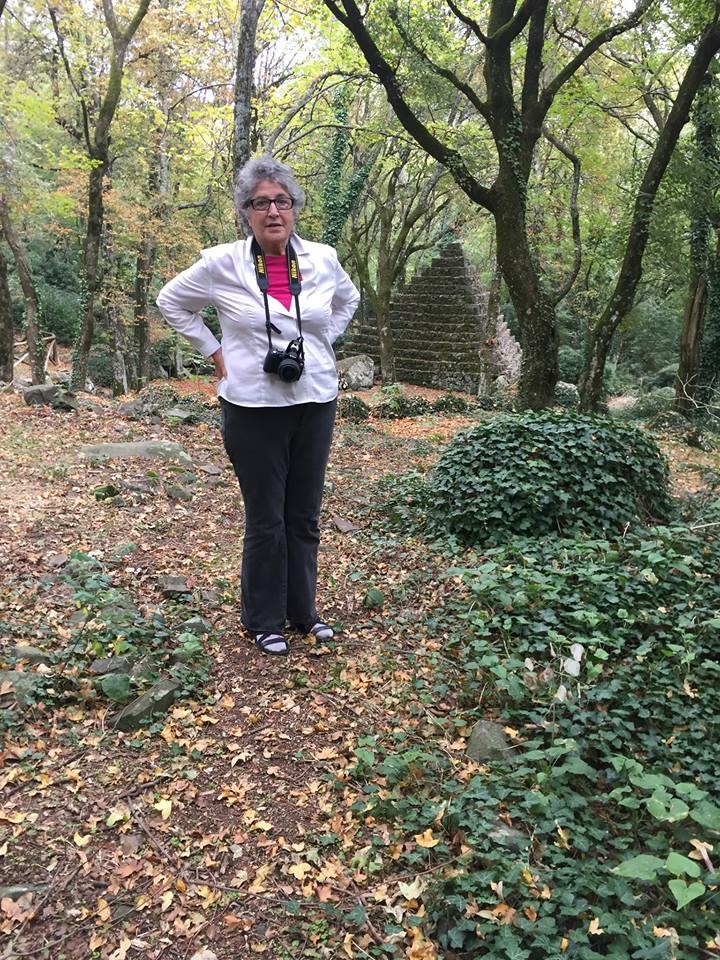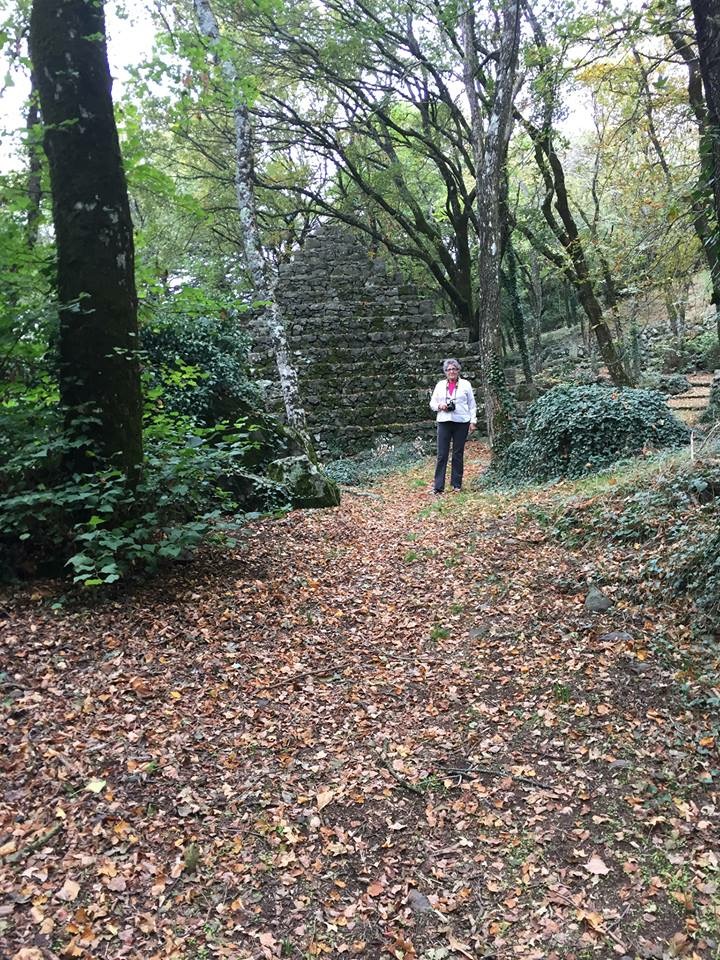 Stopped at 'laundry' facilities before drive back to Montepulciano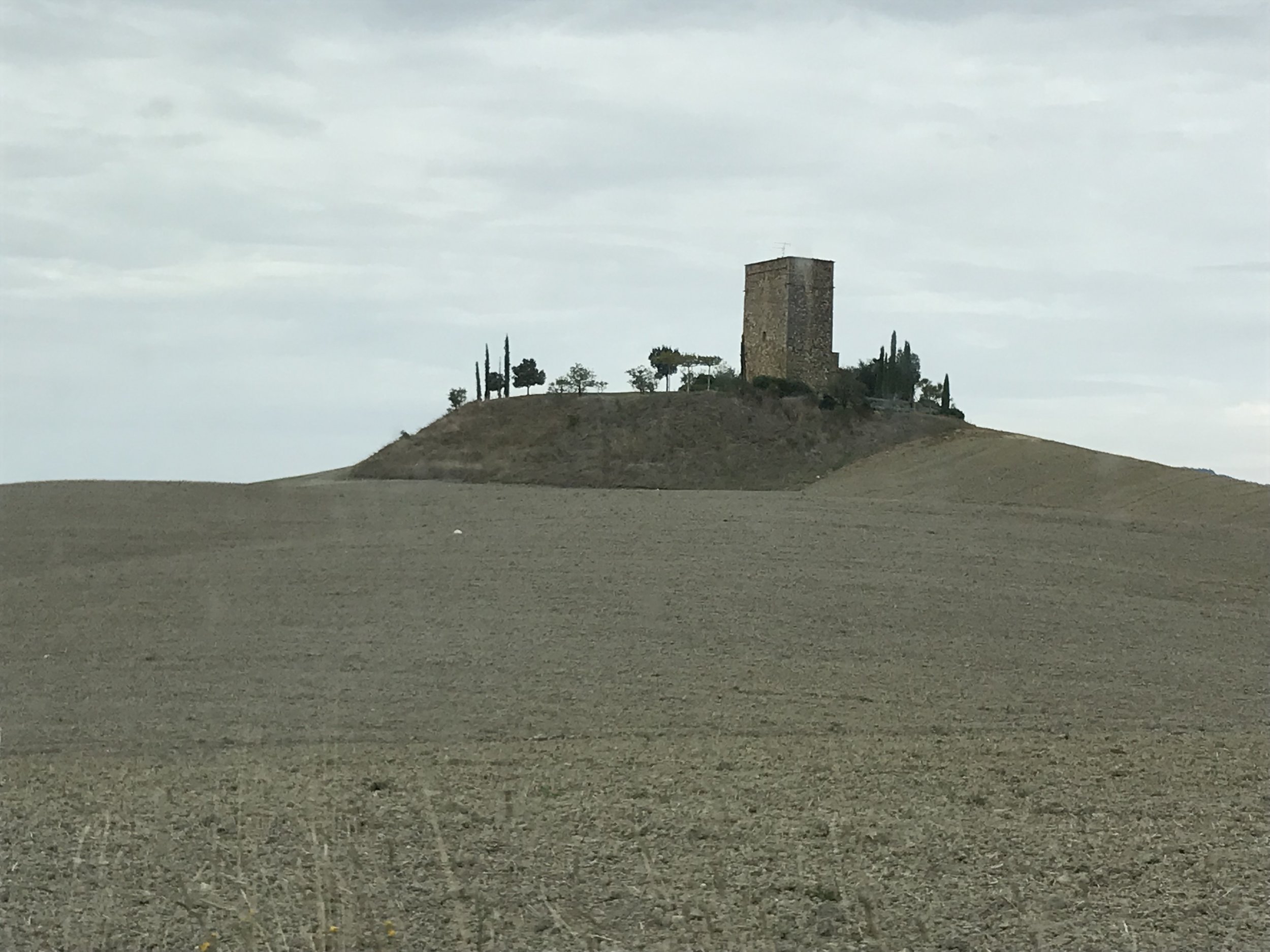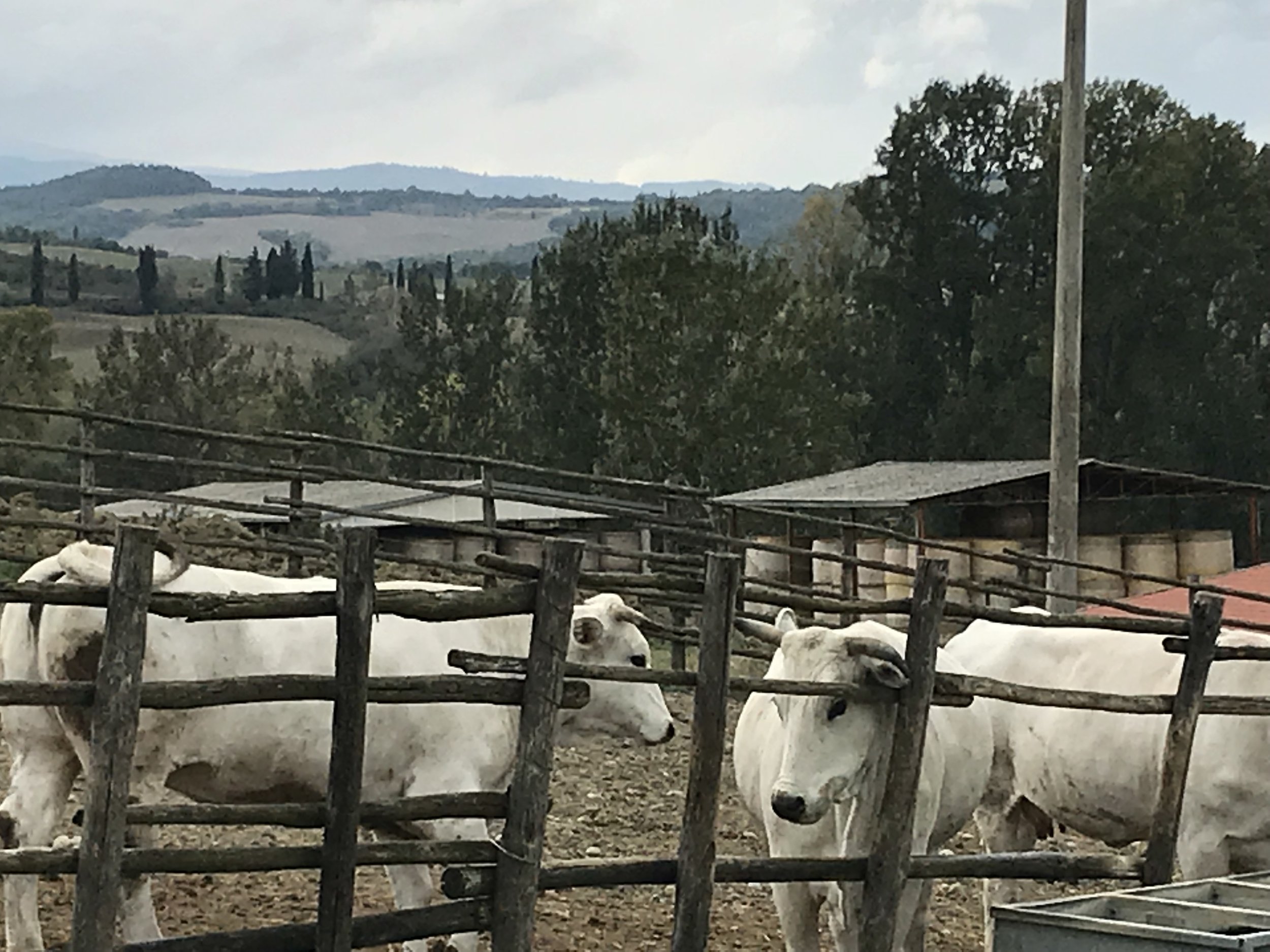 Thanks, Maria for a lovely last day in Tuscany.