Strolling Down the Corso
Fortress Across from Apartment
Pretty little flowers behind massive bars
Floren and Charlotte in Flor's gallery
Caffe Poliziano dining room looking out to the balcony and countryside.
I can see myself and Charlotte looking in the window at Caffe Poliziano
Looking up at a step out balcony
Lots of tourist enjoying beautiful fall weather in Montepulciano
For those whom I promised a post card; take your pick! Oops, no photos...toolate!
Lots of things to see, buy and take photos of and always a dog or two.
Peeking out at the countryside
No Charlotte, you can't open the wine barrel.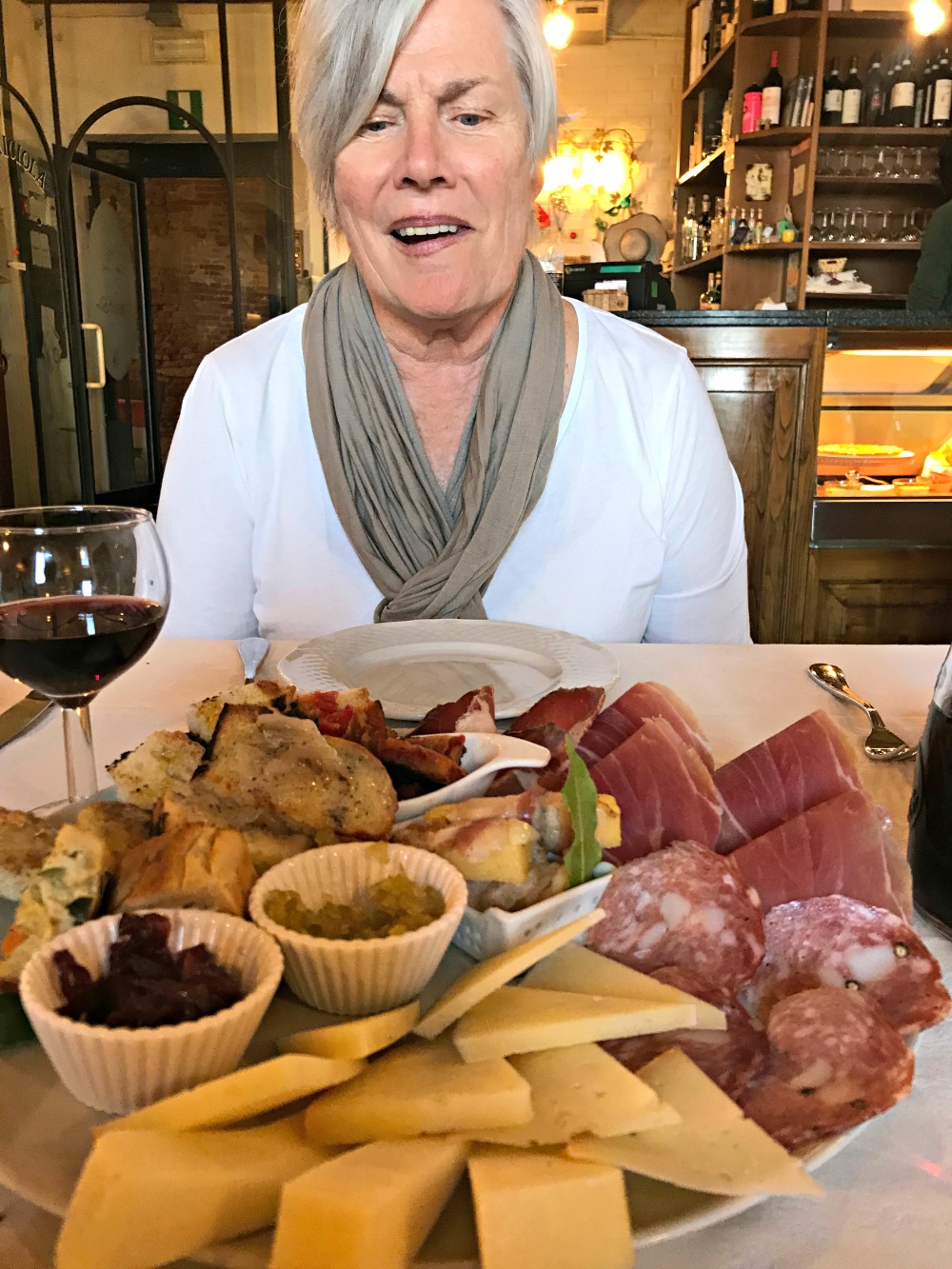 Stop with the photos; let's eat!
and plenty left to take home